Spring is Right Around the Corner, Fight Indoor Allergies with Air Duct Cleaning in Kalamazoo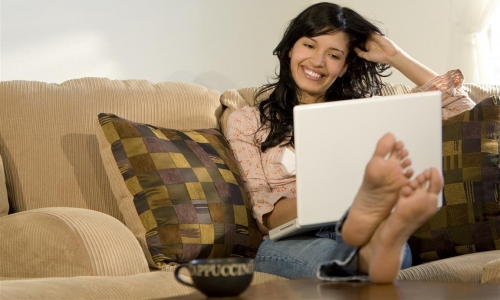 With spring on the horizon, if you are an allergy sufferer, you are probably bracing yourself for what's to come. If you experience allergy symptoms while you are in your home or business, you very well may benefit from air duct cleaning in Kalamazoo from A+ Carpet Cleaning & Janitorial Services. You may even save time and money by being able to cut down on the antihistamines, nasal sprays, and headache medicine.
While our focus is on spring, when most allergy sufferer's symptoms are the worst, when your ducts are filled with allergens, you may be experiencing symptoms all year long. Even if you clean regularly, common allergens found in air ducts include dust, pet dander, mildew, mold, mites, and more! Yuck! Also, as you can imagine, having these contaminants removed from your ducts is also great for asthma sufferers. If you are really sensitive, and you go too long, living in an environment filled with things your body doesn't like, you may even become chronically ill and not realize it's your dirty ducts that are causing it.
While scheduled air duct cleaning in Kalamazoo is your best defense, there are also some things you can do yourself to lessen the amount, and the effects, of allergens inside of your ducts. If you have pets, be sure to clean up their hair and fur regularly. You may also consider reducing clutter that can trap dander and dust. Mold and mildew can be combatted with sufficient ventilation. Also, consider using paint that contains mold inhibitors. Also, be sure to run a dehumidifier when it's warm and humid. The last line of defense is ensuring you change your air filter often enough. Check it at least once a month and replace before or at the manufacturer's recommendation. Even better, get a filter that is rated for allergies!
If you or a loved one are allergy sufferers, do not hesitate to contact A+ Carpet Cleaning for air duct cleaning in Kalamazoo to get you ready for spring!