Commercial Air Duct Cleaning in Kalamazoo from A+ Carpet Cleaning & Janitorial Services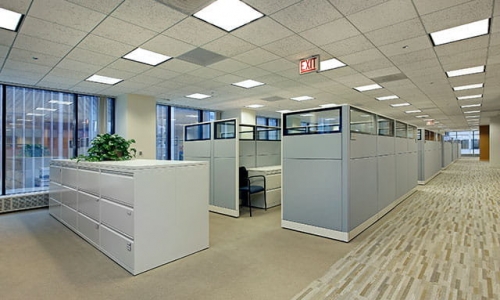 If you are a business owner in Michigan, you are likely acutely aware of just how often your heating and cooling systems are running – sometimes even heating and cooling in the same day! Can you remember the last time you hired someone for commercial air duct cleaning in Kalamazoo? If your answer is never, or a long time ago, you should schedule an appointment.
Your air ducts collect contaminants, including dust, dander, dirt, mold, and bacteria which can be harmful to people's health. If you do have employees/tenants in your building, air quality is very important right now! And, with many people working from home, it can be a great time to do some needed maintenance. Besides making people sick, air ducts left uncleaned can cause fires. Yikes.
Benefits of commercial air duct cleaning in Kalamazoo:
Better indoor air quality
Extended life for your HVAC system (and less maintenance)
Better smelling air in many cases
Better for allergy sufferers (prevents / removes mold buildup)
Less money on heating and cooling costs
At A+ Carpet Cleaning & Janitorial Services, we are the premier provider of commercial air duct cleaning in Kalamazoo. We know the importance of clean indoor air and healthy working environments for yourself, your employees, and your clients / customers. Whether you have a small building with a few employees, or run a big company in a large building, we have the products, experience, and equipment necessary to clean your air ducts in the most effective and efficient way.
If you have any questions, or would like to schedule an appointment, do not hesitate to contact us online through our contact form, or by calling us at (269) 372-7587. We look forward to assisting you.